Serving Oakville Boaters Since 1954
Rescue boat out of service until 2021 season
MARINE EMERGENCY CONTACTS
Trenton Joint Rescue Coordination Centre at 800-267-7270 

Prescott Coast Guard Radio Marine Radio Channel 16 or *16 on a Cellular Phone

TOWARF monitors Marine Radio Channels 16 and 68 during patrol hours

On call 24/7 to the Rescue Centre and Halton Regional Police Service
Town of Oakville Water Air Rescue Force (TOWARF) is a Canadian Coast Guard Auxiliary Unit and provides marine search and rescue service with the primary goal of saving lives at risk on Western Lake Ontario.  Started in 1954 by Oakville then Police Chief Fred Oliver in partnership with the local boating community, TOWARF has been patrolling the waters off Oakville ever since. With more than 50 trained volunteers, TOWARF is on duty 32 hours a week and on call 24/7 to the Rescue Centre and Halton Regional Police Service during the boating season.
here are some pages that visitors find especially useful
Marine Weather
Get the latest from Environment Canada and our UNOFFICIAL Oakville Harbour weather station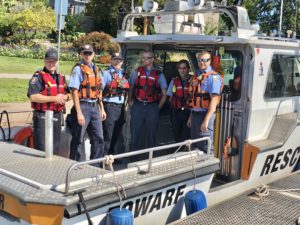 Membership
We are always interested in talking to possible SAR volunteers. Experience helpful but not essential
Webcam
Our Oakville Harbour webcam is the most popular page on the website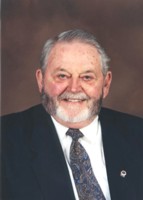 History
Learn about the devastating event in 1954 that prompted Fred Oliver to found TOWARF

Search and Rescue
Marine Search and Rescue is a joint effort. Learn about our SAR partnership.



TWITTER Feed
We tweet about SAR, Oakville, Lake Ontario, Coast Guard and Coast Guard Auxiliary